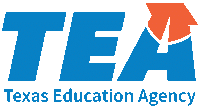 TEA 2020-2022 Grow Your Own Grant Program, Cycle 3
TEA is announcing the availability of grant funds for the 2020-2022 Grow Your Own Grant Program, Cycle 3. Request for Application (RFA) #701-18-106 is authorized by the General Appropriations Act, Article III, Rider 41, 86th Texas Legislature. The RFA is available on the TEA Grant Opportunities Page.
Eligibility
See the General and Fiscal Guidelines, Eligibility To Apply for Competitive Grants.
Eligible applicants include LEAs, ESCs, and Educator Preparation Program (EPPs) with the following designations: Accredited, Accredited-Not Rated, and Accredited-Warned.
Grant Period
February 1, 2020, through June 30, 2022.
Funding
Pathway 1 and 2: It is anticipated that approximately 20 grants will be awarded ranging in amounts from $11,500 to $499,000.
Pathway 3: It is anticipated that approximately 10 grants will be awarded ranging in amounts from $5,500 to $499,999.
Description
The 2020–2022 Grow Your Own grant program has been designed to facilitate increased entry of qualified, diverse candidates into the teaching profession, particularly in rural and small school settings. The intention of the grant program is to address several challenges Texas currently faces in terms of recruiting candidates to the field. There are three pathways available to serve this purpose.
Pathway 1: Support for Education and Training Program Implementation
Pathway 1 focuses on the recruitment of future educators at the high school level through offering Education and Training courses, including for dual credit.
Pathway 2: Transition of Paraprofessionals, Instructional Aides, and Long-Term Substitutes to Full-Time Teaching Roles
Pathway 2 focuses on the recruitment and support of paraprofessionals, instructional aides, and long-term substitute teachers who are currently employed by the LEA and want to transition to certified, full-time teaching roles within the LEA.
Pathway 3: Support for Meaningful Year-Long Clinical and Intensive Pre-service Teacher Training
Pathway 3 focuses on developing well-qualified teacher candidates through a year-long clinical teaching assignment and/or intensive pre-service training with a clinical component.
Application Deadline
Applications must be received by the Texas Education Agency by 5:00 p.m. (Central Time), November 15, 2019, to be considered for funding..
________________________________________
For assistance and/or additional information, please Contact us here.